Avengers: Infinity War - Marvel Confirms No New Trailer Just Yet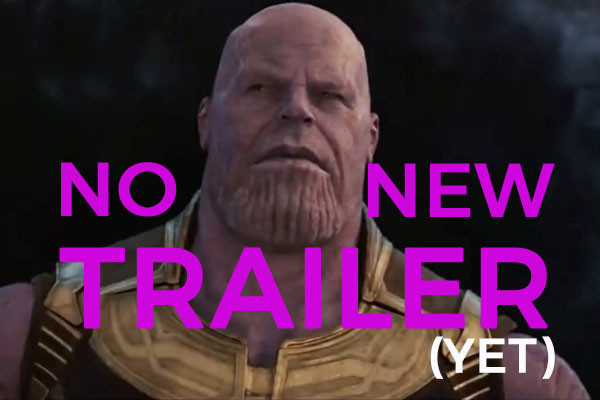 Hot on the tail of news that we'd be getting a new Avengers: Infinity War trailer today - immediately off the back of the new TV spot in fact - Marvel Studios have now confirmed that no such thing will be happening.

Marvel India was the source of the initial news, revealing that there'd be a new teaser on Tuesday, March 13th along with a 10-second clip with footage of Thanos, Spider-Man, as well as the Avengers in Wakanda and New York City. But after ComicBook sought clarification from Disney, it was revealed that the announcement has nothing to do with a second main trailer.
Presumably, their tease was in reference to a Hindi exclusive trailer - and possibly just a Hindi version of what we've already seen in English. So no dice, sadly.
This isn't the first time we've seen speculation amount to nothing in the space of a week, after the Good Morning America theory turned out to be nothing when the stars who turned up there were doing so to promote a charity campaign. After that, it was assumed we'd get a new trailer along with the release of A Wrinkle In Time, but that didn't amount to anything either.
We do know that new footage was screened at Disney's annual investors meeting in Texas, but despite Marvel Studios producer Louis D'Esposito asking fans to "be patient" there's limited time for a new teaser to even come out.
Surely it can't be long now?