5 Ups And 6 Downs From WWE Fastlane 2018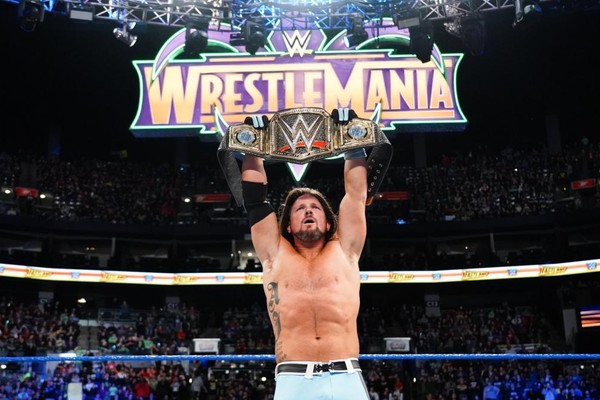 WWE made its final PPV stop on the Road to WrestleMania Sunday night with Fastlane, a PPV riding on a six-man match for the WWE Championship that threatened to deliver the status quo, and that's more or less what we got, with four matches and only one title change.
The world title match was exactly what you'd expect: a lot of finishers and a lot of last-minute saves. The tag title match started off strong and then devolved, only for a very tiny silver lining to show. The women's title match was solid, if unspectacular. And Rusev will have to wait another day to celebrate his holiday.
But we saw a dramatic staredown between SmackDown Women's Champion Charlotte Flair and Royal Rumble match winner Asuka, with the latter making it clear that she intended to face Flar at WrestleMania. We found out who Shinsuke Nakamura will face in four weeks at Mania. And some wheels were put into motion for other bouts.
All told, Fastlane wasn't a bad show, but it certainly won't be remembered in two weeks either. Even these ups and downs aren't particularly aggressive. The biggest complaint to make is that this was just dull overall with one really good main event and a couple interesting moments. But with nothing particularly offensive, you can't call it a bad PPV.
With that said, let's find out what rose to the top and what sank to the bottom. Let's get to it…